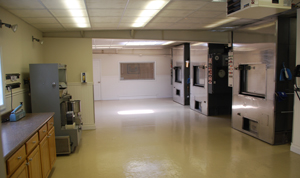 For families who choose cremation, selecting a crematory is just as important as selecting a funeral home. In many cases, though, families don't take an active role in choosing a crematory; they allow the funeral home to make that decision for them. In reality, as a consumer, it's your right and responsibility to actively select where and how the actual cremation of your loved one is performed. You are in charge. In that respect, it is not unlike any other purchase, whereas you choose the level of service you value.
One of the most important and irreversible decisions you will be making is where and how the actual cremation will take place. In order to achieve the peace of mind you deserve, you'll need to have satisfactory answers to a few key questions.
Can you tour and inspect the cremation facility?
Can you and/or other family members attend the cremation?
Do they provide you with a written copy of their operational policies and procedures?
What is the average time between receiving the deceased and the completion of the cremation?
What is their procedure to track the remains throughout the cremation process and verify the identity of the cremated remains following cremation?
What is their policy in reference to disposition of prosthetics, artificial joint replacements, etc., and other non-combustible material?
How are the cremated remains returned? What is their policy regarding holding of the cremated remains after the cremation is completed?
Will they give you references of other families who have used their services?
Are they a member of the Cremation Association of North America? If not, do they adhere to some other code of cremation ethics?
Have their crematory operators been certified by a recognized organization, such as CANA, in the proper use of the cremation equipment and care of human remains?
We, at Philadelphia Crematories, Incorporated, are proud to protect many discriminating funeral homes and the families they serve through our state-of-the-art cremation policies and procedures. Find out if your chosen local funeral home utilizes our one-of-a-kind facility and service. If they regularly do not, we invite you to download and print out our Authorization for Cremation and Disposition Form. Simply take it to your selected funeral home and inform them of your preference to utilize Philadelphia Crematories, Incorporated. They should be happy to accommodate you.